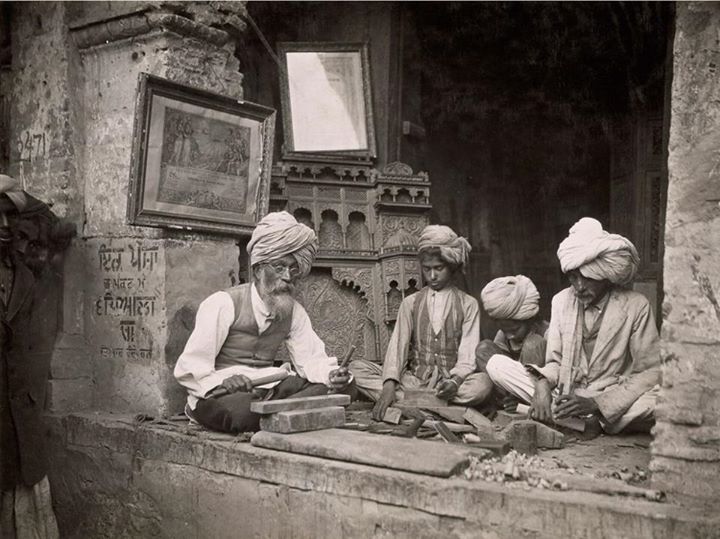 Woodcarvers, India
National Geographic photographer Maynard Owen Williams captured this image of woodcarvers in Amritsar while on assignment for a July 1921 story covering India.
LOOK AT THE FINISHED PIECE BEHIND THEM…
A pioneer of travel photography, Williams joined the staff of National Geographic in 1919.

LIKE US ON FB & SHARE OUR PAGE WITH FRIENDS TO HELP IN SPREADING SANSKRITI.