New Delhi: Padma Shri awardee Haladhar Nag's life journey is truly inspirational!
Moments after after President Pranab Mukherjee conferred Padma Shri on him, his picture of receiving the award at Rashtrapati Bhawan had gone viral on various social media platforms because he was barefoot when he received the award!
Also, this poet's life is full of inspirational things; here are five of them:-
1) He has barely attended school, but five scholars have based their PhD research on this 66-year-old writer and poet from western Odisha, according to a TOI report
2) Born in a poor family of Ghens in Bargarh district of Odisha in 1950, Haldhar Nag could attend school only up to Class 3. He could not go to school after his father died when he was just 10.
 3) Haldhar Nag has never worn any footwear and always dons a white dhoti and a vest. According to him, he feels free in this attire.
4)- Haldar says that his life as a widow's child was tough. After his father's death, he had no option but to work as a dishwasher at a local sweet shop. Later, he started working as a cook for 16 years in a local school.  During this period, Nag wrote his first poem. After this, he sent four poems to the magazine and all of them got published. He was felicitated too.5) Haldhar Nag is popularly known as Lok Kabi Ratna in Odisha. He writes mostly on nature, society, mythology and religion. He also takes up the cause of the oppressed and social reforms through his writings and poems.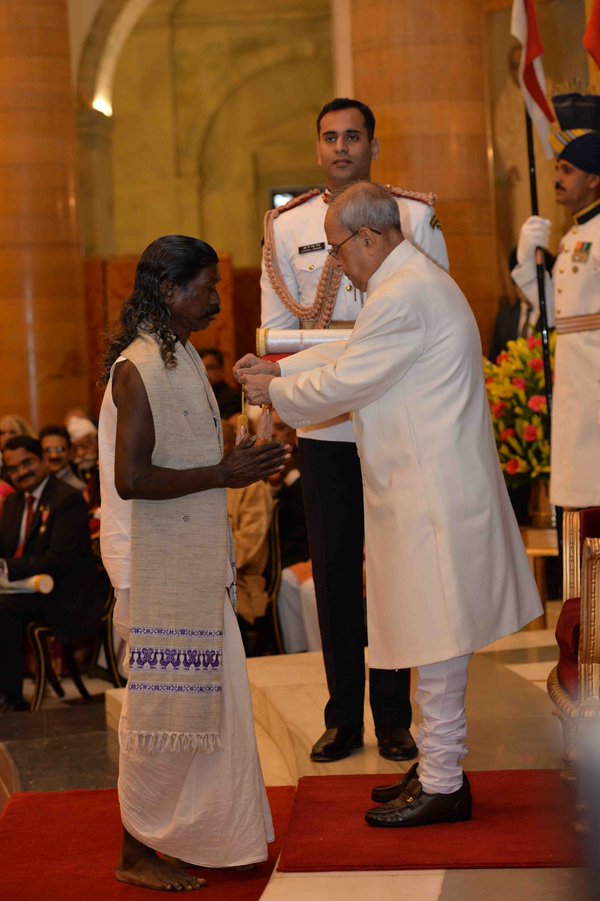 (Zee News)