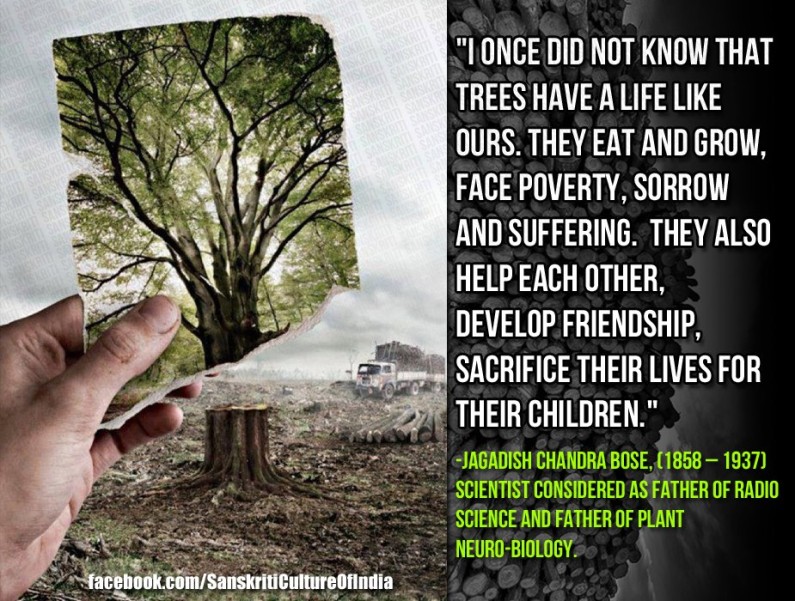 God has cared for these trees, saved them from Droughts, Disease, Avalanches, and a thousand Tempests and Floods. But he cannot save them from FOOLS.  – John Muir!
Please share and care for our environment that sustains our very existence…

LIKE US ON FB & SHARE OUR PAGE WITH FRIENDS TO HELP IN SPREADING SANSKRITI.