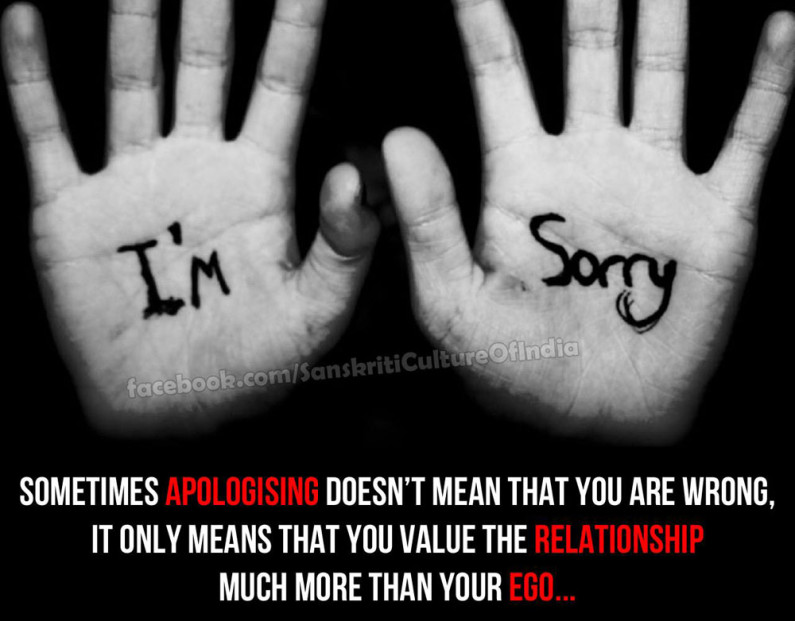 When you say "sorry" it doesn't make you smaller or wrong, it makes you more aware. Aware of the mistake you have made and realized it. It also makes you a better person to accept that error and rectify it.
So, never be ashamed to say sorry, when needed and when you mean it.
LIKE US ON FB & SHARE OUR PAGE WITH FRIENDS TO HELP IN SPREADING SANSKRITI.