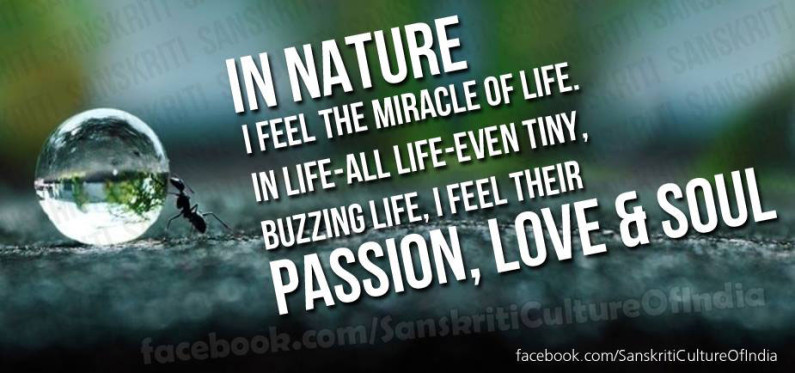 "I am the Self seated in the heart of all creatures. I am the beginning, the middle and the very end of all beings". All beings have, therefore to be treated alike."






~The Bhagavad Gita, sloka 20, Chapter 10, (Lord Krishna)
LIKE US ON FB & SHARE OUR PAGE WITH FRIENDS TO HELP IN SPREADING SANSKRITI.