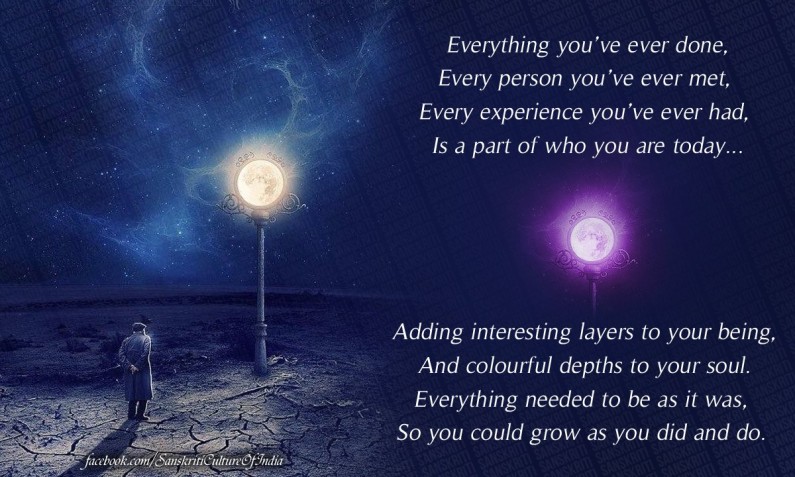 Everything you've ever done,
Every person you've ever met
Every experience you've ever had
Is a part of who you are today…

Adding interesting layers to your being
And colourful depth to your soul.
Everything needs to be as it was,
So you could grow as you did and do.
LIKE US ON FB & SHARE OUR PAGE WITH FRIENDS TO HELP IN SPREADING SANSKRITI.