NEW DELHI: Opposition parties on Thursday attacked the AAP government for reportedly hiking allocation for information and publicity, saying spending public money on "self publicity" amounted to corruption.
According to reports, the Aam Aadmi Party has reportedly set aside over Rs 500 crore to fund its radio advertisements over the current financial year, in which chief minister Arvind Kejriwal will address the people of Delhi and share his government's work.
The ads, which will run with the tagline 'Jo Kaha, So Kiya', will refer to his party's pre-poll promises and the steps taken by the government to implement them.
"They (Delhi government) have set aside Rs 526 crore just for information and publicity and last year only Rs 24 crore was spent for the same," Congress leader Ajay Maken.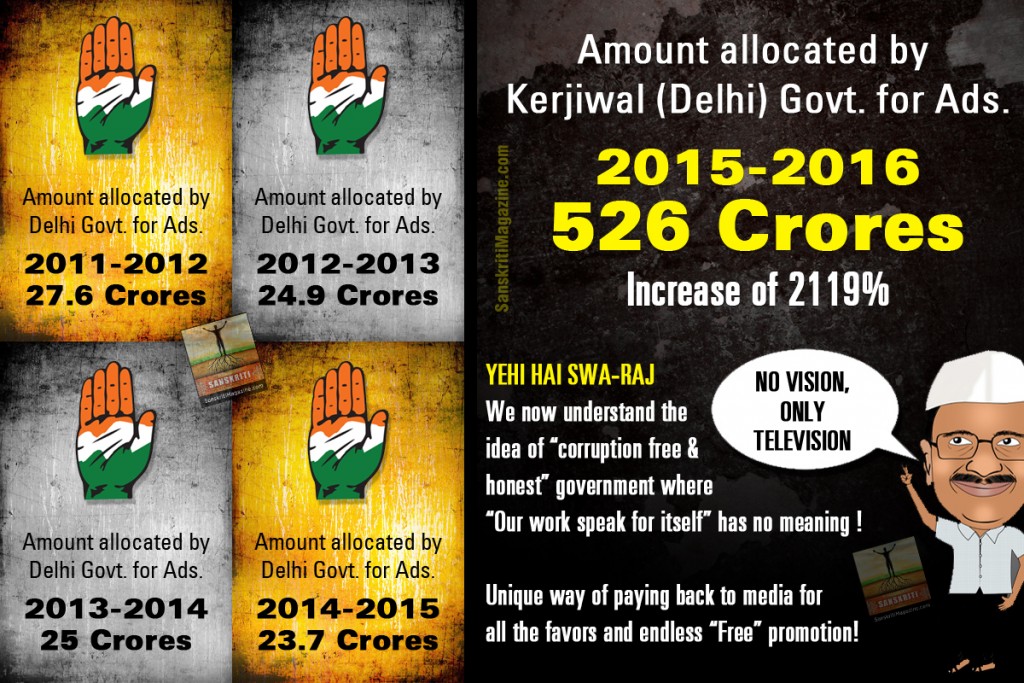 "They have cut budget from various other infrastructure development works and they are spending money on their own party workers and consultants. Is it not a form of corruption by spending more money on self publicity?" Ajay Maken asked.
Former AAP leader Prashant Bhushan also criticized AAP government's move.
He alleged that Arvind Kejriwal government's new FM radio ad was a contempt of court and the issue would soon be brought to the notice of the Supreme Court.
"The TV advertisement brought in by Kejriwal government was in complete violation of the Supreme Court's order and it amounts to contempt of court. To think that you can do anything by way of radio advertisements because it doesn't carry a photograph would be total misunderstanding of court's order.
"If the radio advertisement is used to publicise and promote a party, government or a political leader, that would be in violation of Supreme Court's order and it will be soon brought to the notice of the court that this is how political parties are violating the spirit of court's order," Bhushan said.
According to a senior government official, to connect with people of Delhi, government has released a 70-second long advertisement which is being played on FM radio channels.
In the advertisement, chief minister Arvind Kejriwal says that his government has doubled the budget for education and the allocation for health has gone up by 45 per cent. He says his government has the intent to spend money on people's welfare.
The move came close on the heels of the Supreme Court banning use of pictures of chief ministers and other political personalities on advertisements, billboards or hoardings of government schemes. The Prime Minister and the President are the only exceptions to the rule.
(With inputs from agencies)