Nationalists groups staged a bandh and protested on the streets in Namli town of Ratlam district in Madhya Pradesh on Monday against the alleged expulsion of 20 students from a school over chanting of Bharat Mata slogan a few days ago.
St Joseph Convent School has, however, declined accusations from the nationalist groups.
On Monday the nationalist groups reached police station with the affected students and demanded a case to be registered against the school. They also took out a rally before holding public meeting on the issue.
Nationalist groups are alleging that the students were ousted from the school just because they chanted Bharat Mata ki jai. Meanwhile, the administration, sensing trouble, has called in for heavy police deployment.
We had the usual morning prayer on Jan 11 but soon after some students of class IX started raising slogans of Vande Matram and also kept dancing," MP Catholic Church Association's spokesperson Fr Maria Stephen said.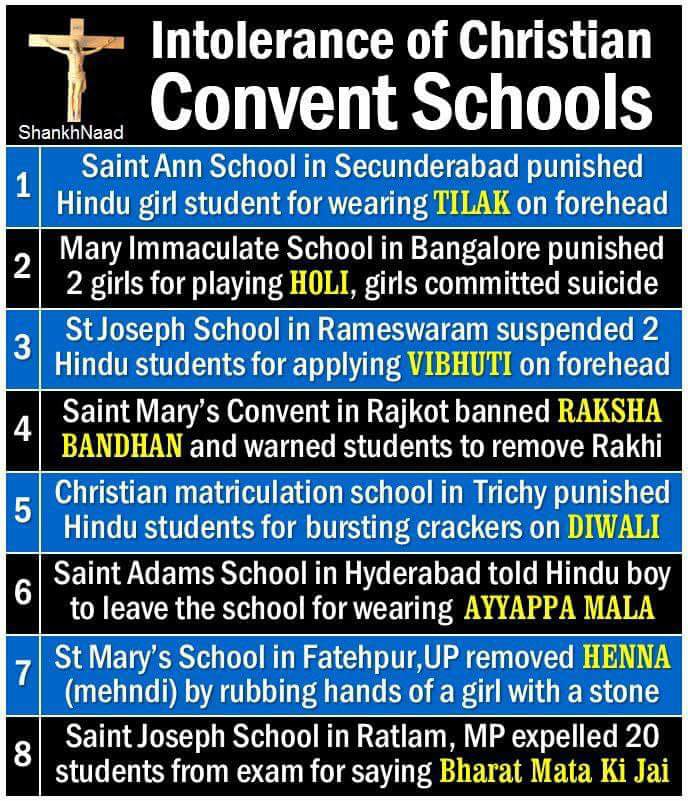 Seeing the students disrespecting Vande Matram, the teacher present on the occasion asked the kids to behave and warned them of stringent action if they did not stop, Stephen added.
He further clarified that students were neither debarred from the school nor prevented from taking the exam as reported by a section of the media.
"Whatever happened at the school was pre-planned," he said.
Bajrang Dal functionary Rajesh Parihar, however, claimed that 20 students of St Joseph Convent School Namli were expelled for chanting Bharat Mata ki Jai and sought de-recognition of the school.
 Source: News18