Please sign here:  

PETITION
Toronto: The Overseas Friends of BJP is helming a movement to get Canada's largest newspaper listen to their complaints, specifically against its columnist Haroon Siddiqui. In a lengthy communique to the newspaper's publisher John D. Cruickshank, its Principal author Dilip K. Banerjee, a retired Professor of Computer Sciences at University of Guelph, goes into the recent history of Indian Prime Minister Narendra Modi to dispute what they perceive as the biased views of Siddiqui on Hindus and Modi in particular.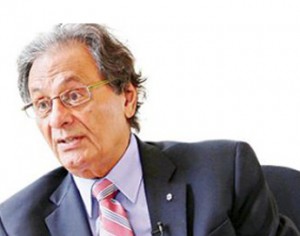 Following what they call a 'casual' response ("The Star has given careful consideration to your further concerns stated here. However, the Star declines to publish your Op-Ed submission for the reasons cited in my previous letter."), the OFBJP launched a petition drive on Change.org that, so far, has had a thousand people signing on.
The petition addressed to Star's Public Editor, Kathy English, read: "I, as a member of the concerned Indian Community here in Canada and a faithful reader of the Toronto Star would like to condemn in the strongest possible terms Mr. Haroon Siddiqui's article entitled "Why Indians should fear a BJP election win" for its negative portrayal of Hindus, its negative bias against the BJP and the Prime Minister of India Shri. Narendra Modi and for its gross and incorrect generalizations.
I believe Mr. Siddiqui has engaged in biased and skewed reporting with respect to this article and several others he has written and therefore call on the Toronto Star to print a retraction of Mr. Siddiqui's article and ensure that all future reporting by Mr. Siddiqui be done in a fair and objective manner with respect to his portrayal of Hindus, the Indian community and the supporters of the BJP here in Canada.
If these measures are not taken I will stop reading the Toronto Star and cancel my subscription. In addition I will support future actions that my community takes against the Toronto Star to ensure that the Indian community is portrayed fairly."
According to an OFBJP office bearer, the Star is yet to respond.
You can read the column by Haroon Siddiqui:

HERE