The answer is a resounding 'yes' from all sections of Hindus.
Ask any Hindu youth and they will tell you how frustrated they are with the government policy of reservation not only in educational institutions but in job opportunities as well.  Ask an old pensioner who lives in the locality of a mosque s(he) will vent her frustration in getting disturbed at every odd hour of the day but dare not speak so as to respect the religious sentiments of people. Loud speakers stop legally at 10pm on all occasions but on Christmas Eve. In an effort not to treat the minorities as second class citizens somewhere the majority is losing out to minorities in the name of social justice. A son of an IAS officer from the minority group can lay a claim to the coveted job; the social and economic status of his father he has enjoyed since birth conveniently overlooked.
The huge uproar over the present ruling party's decision of celebrating 'Good governance day' on Christmas day witnessed some stark criticisms from educated Indians. Sagarika Ghosh sported her allegiance to Christmas by wishing her opponent 'Merry Christmas' in the TV studio. Pavan Varma a former diplomat with all his experience in secular countries like UK and non secular ones like Bhutan suggests that religious holidays are sacrosanct to maintain the secular status of India.
Aren't UK and US secular? Then why do they not have holidays for Diwali even though they recognise and celebrate it, in some form or other, not only informally but formally as well? Given that India is home to the major religions of the world it is not surprising to see the list of gazetted holidays in any government circular. The arguments in defence of Christmas being a national holiday completely ignore the fact that one does not need a holiday to celebrate the spirit of Christmas, Id or for that matter Diwali.
Some argue that we are sending out a wrong message by declaring Christmas day as Good Governance day. Fortunately or unfortunately, the message India sends out to the western world is effectively done through the Indians living in those western countries. The impression of Londoners on Indians is based more on the Gujaratis of London than on what is discussed in Indian TV channels. Indians all over the world are revered for their entrepreneurial acumen, brilliant academic results of their children and not to mention their affluence in flaunting their traditional food, dress and belief.
As I listened to the debates and discussion on secularism and rights of minority one thing that struck me was that the majority Hindus have finally woken up to the fact that they need to be heard as well. The present scenario has of course its roots in the past, perhaps, when the seed of nation building was sown. In the aftermath of the bloodshed along the line of partition our non-violent Hindu leaders perhaps took it upon themselves to convince everyone that there will be no discrimination in India in the name of religion. And imagining that this may not be enough to give minorities the required confidence they accorded them privileges to uplift their status.
Successive rulers of India exploited this strategy to increase their vote banks with the minorities. Eventually a situation arose when political parties became affiliated with one religious group or another. The whole idea of secularism and protection of minority rights were completely forgotten along with the rights of the majority who belonged to the Hindu religious group. These people had already become complacent about their religion as it never offered them any special status in secular India while the minority had to keep their religion alive to get the privileges.
Things seem to be changing now. Young Indians want to live a healthy and happy life irrespective of their religious affiliations. Let us not discriminate anyone on the basis of religion. The law of India should be same for every Indian be it education, employment, marriage or even conversion.
Everyone needs a voice, including the Hindus in India.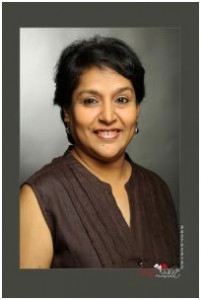 ~ Dr Gopa Nayak is an academician, a poet and a writer. Her first collection of poems in English has been published in 2011 under the title –'Dissension'. Her poems have found a place in the anthology of English Poetry from India titled as 'The Dance of the Peacock' published by Hidden Brook Press, Canada (2013). Two of her poems have been published in the book SUVARNAREKHA (An Anthology of Women Poets in Indian English Poetry) published by the Poetry Society of India (2014). Although few in numbers her short stories in English have been published in academic journal and e-journals such as museindia.com. She has a DPhil from the University of Oxford and is currently serving as Director of English Language Centre at O.P. Jindal Global University.