A bomb on a motorcycle exploded on Monday just outside the Erawan shrine in the centre of the Thai capital, killing at least 27 people.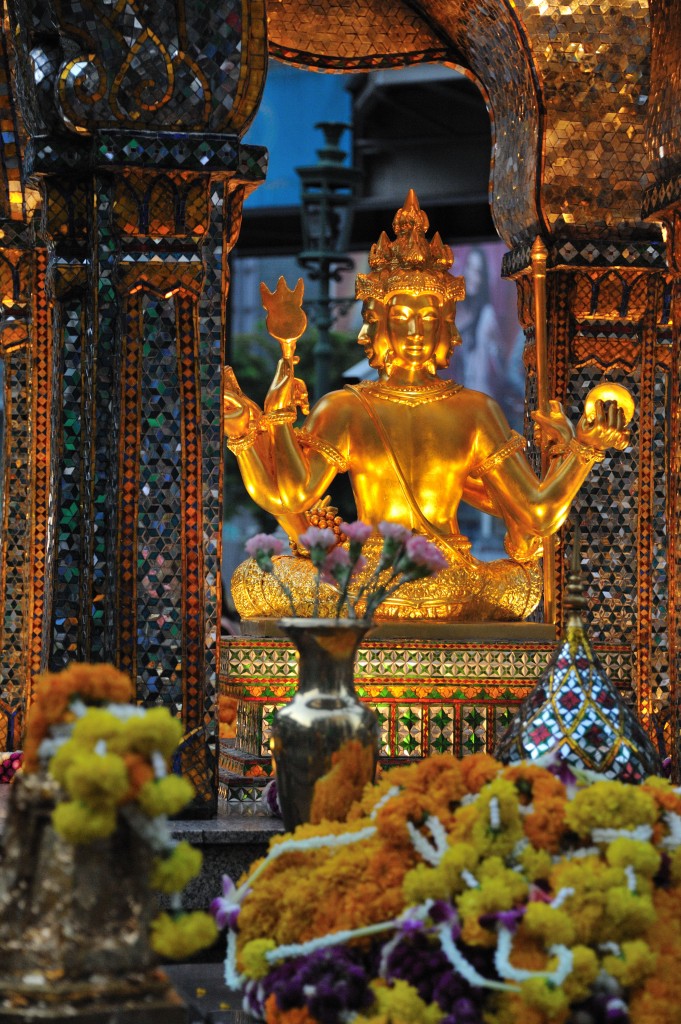 A deadly bomb blast killing 27 and injuring more than 50, rocked the Thailand capital, Bangkok, very near to the famous Erawan shrine in Chidlom district. Police say the bomb was on a motorcycle. The responsibility of the attack has not been claimed yet, but rumours have it that the Erawan shrine was the target. Thailand has been fighting low-level Muslim insurgency but there hadn't been any attacks by them outside Malay. Here are some quick facts about the shrine.
9) Erawan shrine is Brahman, but not strictly Buddhist.
8) Than Tao Mahaprom, the four-faced Brahma God, is the idol at the shrine.
7)  The shrine was erected during mid 1950s to appease the land spirits believed to cause hindrances in the construction of a government owned luxury hotel, Erawan Hotel.
6)  After the construction of the shrine, the Erawan Hotel was opened and rose to world wide fame for more than three decades.
5) In 1991, the Erawan Hotel was replaced by the private owned Grand Hyatt Erawan.  The location was known as Erawan shrine since it was erected to grace the hotel.
4) There is a steady flow of visitors at the Erawan shrine, and is one of the most popular tourist attractions in Bangkok. 
3)  A man vandalised the shrine on March 21, 2006, and was killed by bystanders.
2) Replicas of the statue housed in the Erawan shrine can be found at Kenjeran Beach in Surabaya,  Caesars Palace, a hotel and casino in Las Vegas and Liwan Lake Park in Guangzhou, China.
1) Cash contributions to the shrine are managed by a foundation that in turn distributes the funds to various charitable organisation and hospitals.