FOR THOSE WHO ARE CALLING IT A "PHOTOSHOPPED" PROPAGANDA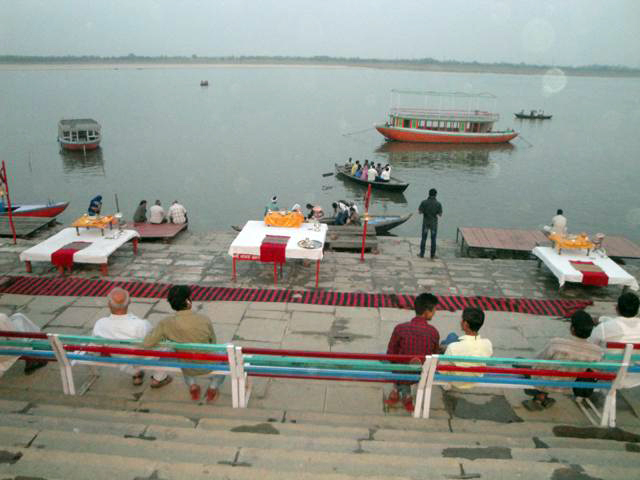 'A lot of it is dirty work. But I am up to the task,' declared Narendra Modi a year ago when he descended on Varanasi after deciding to contest the Lok Sabha polls from the holy city.
Cleaning up and beautifying India's spiritual capital was one of Modi's biggest electoral promises to the people of Varanasi. A year later, it doesn't appear to be an empty one.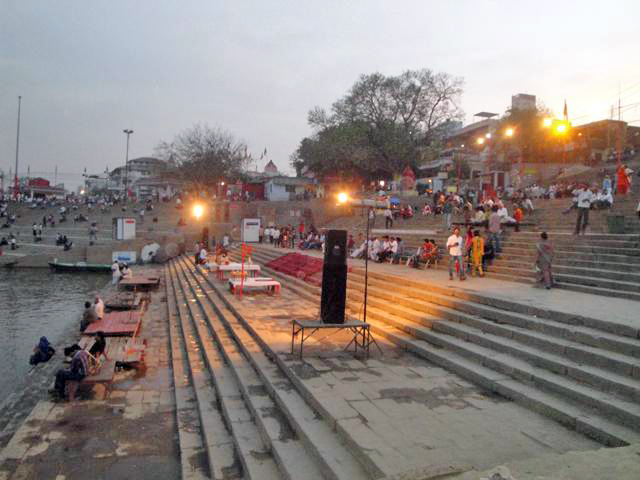 'Look how Assi Ghat (the southernmost of the 84 ghats of Varanasi which is known to accommodate over 20,000 people during festivals like Shivratri) looks today — as clean as a new one. Modi is here and changes are visible. There may be some delay in work but transformation of Varanasi looks inevitable,' says Praveen Kumar, an employee of Banaras Mercantile Bank.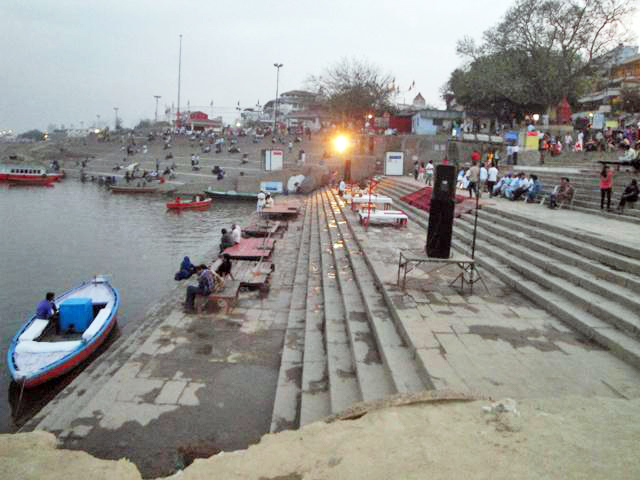 Modi wasn't exaggerating when he called it 'dirty work'.
Solid waste, liquid waste, paan stains, silt and garbage from households are as conspicuous in Varanasi as its temples and ghats that lead to the banks of the river Ganga.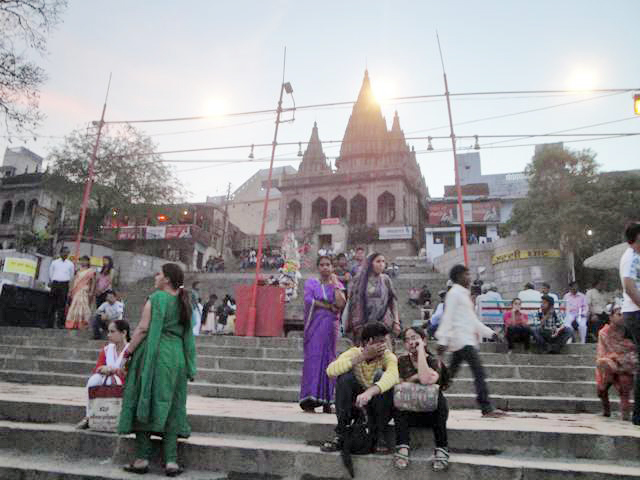 When your MP is also the PM, it's inevitable that the buzz factor hits a crescendo, along with expectations. 'Earlier, dharnas and even minor scuffles between smaller political outfits were a regular feature, but now almost all political activity is limited to the PM and his talks,' says Kaushal Kishor Mishra, professor of political science at Banaras Hindu University (BHU).
He's hopeful, and points to Assi Ghat as the basis for that hope. 'A big part of the (Assi) Ghat that was till now buried under silt has re-emerged. There's hope that there will be changes in Varanasi — something that most of us had never imagined till the PM entered Varanasi,' adds the professor.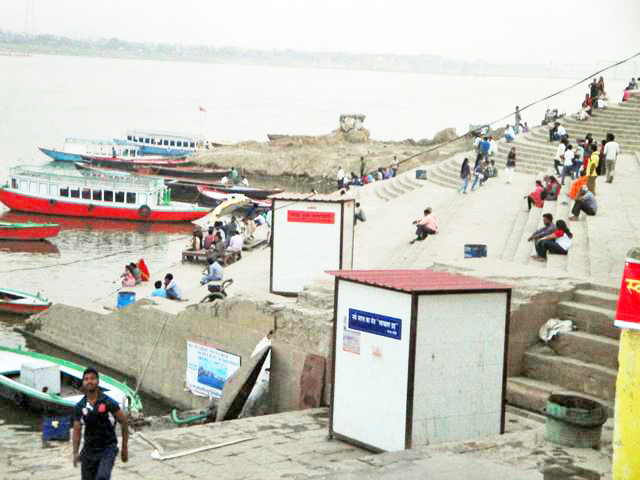 'Work is on in full swing,' pipes in an enthusiastic state BJP spokesperson Ashok Pande. And no prizes for guessing his frame of reference — 'Visit the Assi Ghat and see for yourself,' he says pointing southwards.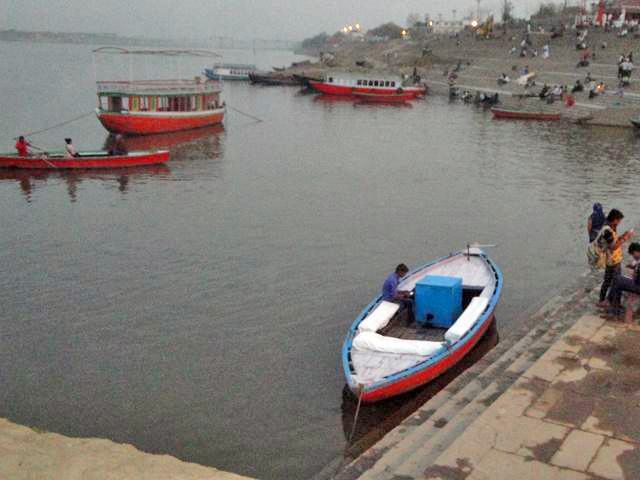 The hope over Varanasi would have been unthinkable a year ago. Local civic authorities had almost given up on this city of 15 lakh people with a population density of 2,400 persons per square km — till the point Modi entered Varanasi.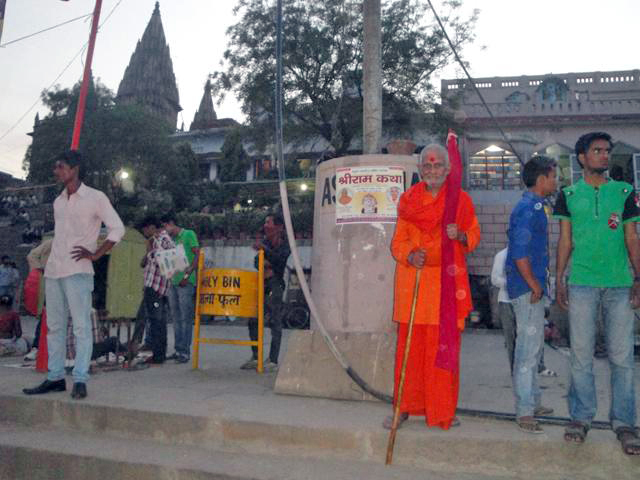 Modi's apparent proactivity has had an unintended ruboff effect, which Radhika Ranjan Tiwari, a priest at the Vishwanath temple, spells out: 'There's a chain reaction.
After the PM came to Varanasi, the CM [Akhilesh Yadav] too has become more active.' The healthy competition it seems is working well for the wellbeing of this ancient city. 'Many of the projects that were stalled since ages got approved recently.'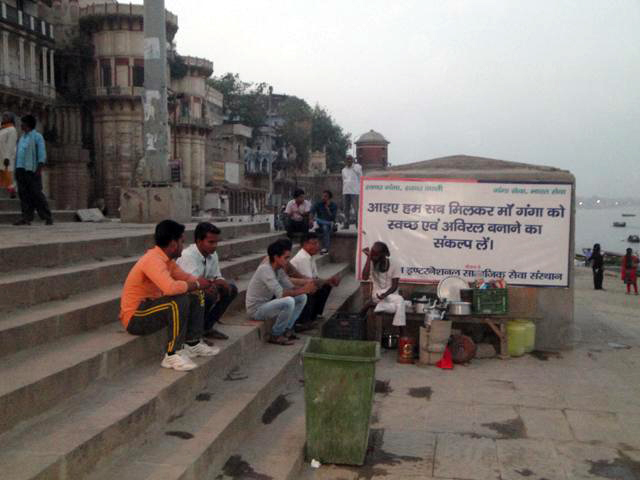 BP Singh, a professor of statistics at BHU, explains Modi's catalytic effect. ' On his own, he may not have achieved much as of now but his entry in Varanasi has galvanised many NGOs, global organisations and individuals to participate for the uplift of the city.'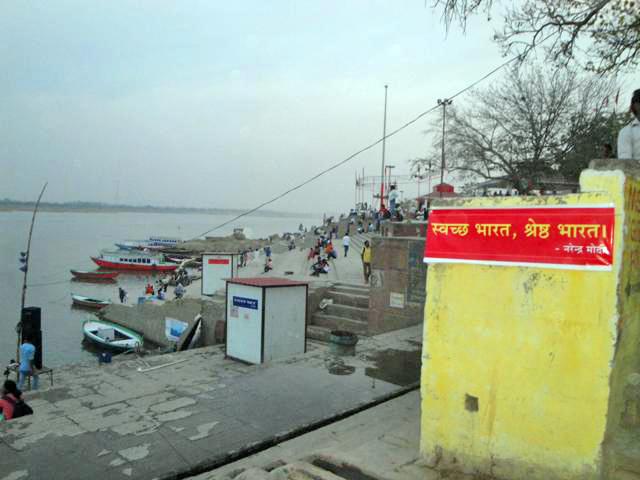 Alok Kumar Rai, professor at Faculty of Management Studies, BHU, says certainly there's hope — and not hype — that things will change in the city.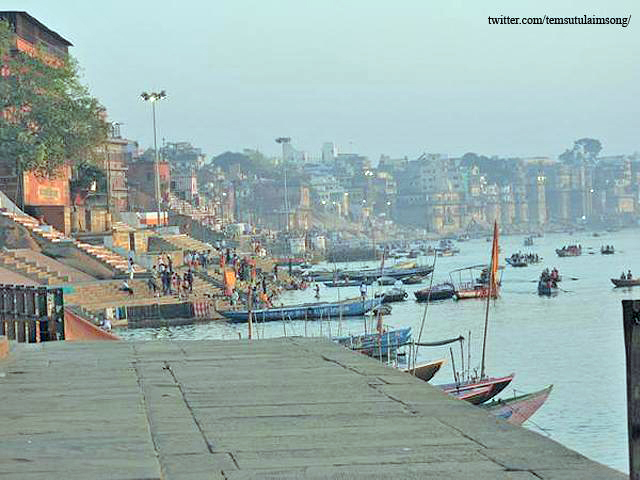 Meanwhile, PM Narendra Modi recently praised two yong women, Temsutula Imsong and Darshika Shah, for their cleanliness initiative at 'Prabhu ghat' in Varanasi.
Appreciating their efforts Modi, tweeted on March 31, 'This effort by @temsultulaimsong & the entire team to clean the ghats in Varanasi is phenomenal! I salute them.'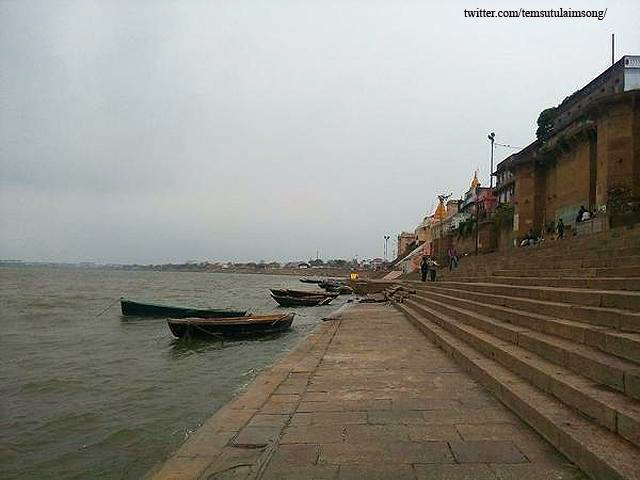 Nagaland native Temsutula and Darshika, a local, both in their 20's – during a boat ride on February 12 saw the filth on Prabhu ghat and decided to take up the task of cleaning it
'We made our effort to clean Prabhu Ghat with more than 20 team members. The ghat has now been cleaned in nearly a months time. We need to have bio-toilets or floating toilets so that poor people living on or near these ghats may not use it for open defecation or urination,' the young women told PTI.
Expressing happiness at PM's praise, the girls said, 'The PM's praise to ordinary people like us will encourage many youths to take up such tasks for nation building,' they said.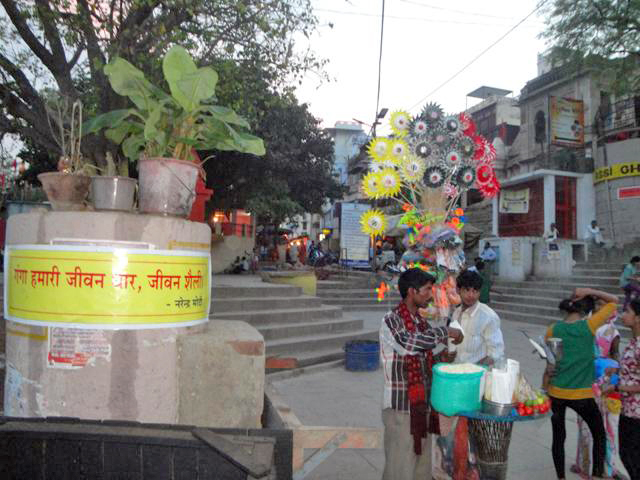 PM Modi's one-year report card for Varanasi
Opened a Trade Facilitation Centre for weavers
Signed a deal with Japan to transform Varanasi into a 'smart heritage city' on the Kyoto model
Spearheaded work for the desilting of Assi Ghat Wi-Fi connectivity along the major ghats
Kicked off Swachh Varanasi mission
Pushed for construction of Ring road around Varanasi Adopted Jayapur village