On the issue of allotment of land for establishing sainik colonies and separate townships for Kashmiri Pandits, PDP which leads the coalition government in the state of Jammu and Kashmir has categorically rejected ally BJP's proposal.
The Mehbooba Mufti government has categorically said that there is no land in Kashmir for making Sainik colonies and there is no question of making exclusive colonies for Kashmiri Pandits in the valley. If there is a proposal it will have to be the one where everyone is allowed to live together. This could invite reactions from the Pandit community many of whom have been saying they need separate colonies to return to the valley. The PDP officially has said that there was a request for making such colonies but there was no land for it.
Senior BJP leader like Tarun Vijay and Subramaniam Swamy have backed the proposal.
1. PDP told BJP that there is no land for Sainik colonies in Kashmir

2. No exclusive colonies for Kashmiri Pandits, the proposal will be to make places where everyone lives together: PDP
Separatists oppose proposal
The separatist political parties today displayed a rare united show to corner Jammu and Kashmir government over establishing of Sainik colony, separate townships for Kashmiri Pandits and industrial policy even though the state government has stated that it has no plans to construct any such colony in Kashmir and will revise the industrial policy.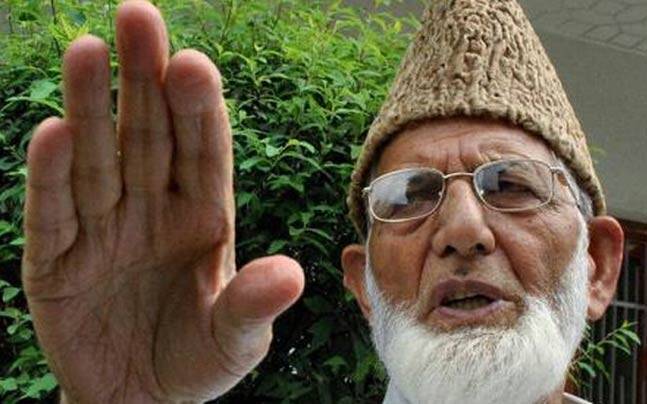 Hard-line Hurriyat Conference led by Syed Ali Geelani and Jammu Kashmir Liberation Front (JKLF) chairman Muhammad Yasin Malik met in Srinagar at the residence of Geelani.
"The meeting thoroughly discussed establishment of Sainik Colonies, separate townships for the Kashmiri Pandits, induction of the New Industrial Policy, construction of shelters for the non-state labourers. It was decided that pro-freedom organizations will jointly resist implementation of the RSS agendas and a disciplined and an effective course of action will be formulated in this regard," a Hurriyat spokesman said after the meeting.
Geelani and Malik unanimously agreed that a do or die like situation has been created for Kashmiri nation", the Hurriyat spokesman said. He said if the resistance will not be shown to thwart it, Kashmiris would be rendered homeless like Palestinians.
"Both the leaders stated that the policy makers of India want to change demography of Jammu and Kashmir as soon as possible and for this purpose new communal government will use its entire force and machinery," the spokesman alleged.

"Peoples Democratic Party is extending every possible support to the RSS as this party has sold entire Kashmiri nation for being in power. Miss Mehbooba Mufti and few of her ministers are absolutely lying to the people and they are keeping the public in dark with regarding to the dangerous policies of New Delhi," the spokesman said.
On the same issue last week National Conference president Dr. Farooq Abdullah asked Chief Minister Mehbooba Mufti not act like "pliant, puppet leaders who connived against the State's political rights to remain in power."
"There is a larger, more sinister plan to destroy Article 370 by rendering it irrelevant", Dr Abdullah had said referring to issue of establishing of Sainik Colony in Srinagar, industrial policy and extending National Eligibility cum Entrance Test (NEET) to the state.
However, J&K government has maintained that it has no proposal to establish Sainik colony in Kashmir.
The government has assured to review the industrial policy that allows granting of land on lease to non-local entrepreneurs and has put previous policy passed in three month Governor's rule in abeyance. The government has also accused the NC working president Omar Abdullah of trying to set "Kashmir on fire, destroy its tourism industry and economy" by issuing "proactive" statements on Sainik colony and industrial policy issues.
Early this month Omar had said, "considering their record of over the past one year, people have serious apprehensions. It could be a ruse to settle non-state subjects in Kashmir and hence bypass Article 370."
Hard-line Hurriyat Conference led by Syed Ali Geelani and JKLF chairman Muhammad Yasin Malik discussed over establishment of Sainik Colonies, separate townships for the Kashmiri Pandits, induction of the New Industrial Policy, construction of shelters for the non-state labourers
Both Geelani and Malik decided that pro-freedom organisations will jointly resist implementation of the RSS agendas and a disciplined and an effective course of action will be formulated in this regard
Geelani and Malik unanimously agreed that a do or die like situation has been created for Kashmiri nation
Policy makers of India want to change demography of Jammu and Kashmir as soon as possible and for this purpose new communal government will use its entire force and machinery: Geelani and Malik