WHAT IS FEMALE FOETICIDE ?  
Female foeticide is the selective abortion/elimination of the girl child in the womb itself, done deliberately by the mother, after the detection of the child's gender through medical means. This is usually done under familial pressure from the husband or the in-laws or even the woman's parents. Unplanned pregnancy is generally the reason behind abortion. However, female foeticide is a far more heinous sin than the age old practice of killing an unwanted child, even before it's born.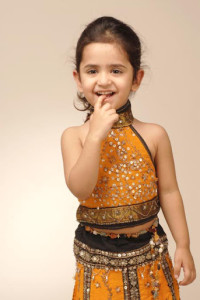 Like many societies around the world, India too is patriarchal in nature. A set hierarchical system prevails in all tiers of the social order. The fanatic obsession with the male sex, though, is one of a kind.
WHY IS FEMALE FOETICIDE HAPPENING?
In parts of largely patriarchal India, there is a strong preference for male children. Sons are traditionally viewed as the main breadwinners who will take care of the family, continue the family name, and perform the last rites of the parents – an important ritual in many faiths.
But daughters are often seen as a burden – not just because of the worry of having to pay a substantial dowry to marry them off but also due to the need to protect their virginity, which, if lost before marriage, often brings disrepute to the family.

WHICH AREAS AND COMMUNITIES HAVE THE MOST SKEWED SEX RATIOS?
Long Term Consequences
As Newton's Third Law of Motion states, 'for every action, there is an equal and opposite reaction', the after effects of this genocide are fatal and far-reaching. Blinded by the need for an assertive gender to rule the house after the parents' demise, the majority are often ignorant of the disaster they unwittingly invite by indulging in female foeticide.
Skewed Sex Ratio:
In India, the number of girls per 1000 boys is declining with each passing decade. From 962 and 945 girls for every 1000 boys in the years 1981 and 1991 respectively, the sex ratio had plummeted to an all time low of 927 girls for 1000 boys in 2001. If that statistic is a matter of concern, the current figures are toeing the danger line with only 914 girls for 1000 boys in 2011. In the case of China, the sex ratio is an alarming 118 boys for 100 girls; that means 848 girls for 1000 boys. This is just an example of two nations trapped in the vicious circle. There are many others struggling with a skewed sex ratio.
Is an imbalance in the number of females a truly worrying matter?
Yes, indeed. Sex ratio is merely a microscopic view of the number of both genders. However, when calculated for the entire population, this clearly indicates the widespread disparity. This disparity may prove critical for the country's development in political, economic and emotional spheres. The sex ratios of some countries are listed below
According to latest census figures, the north-western region of Haryana has the worst child sex ratio with 830 girls to every 1,000 boys — with states like Punjab (846), Gujarat (886), Rajasthan (883) and even the capital New Delhi (866) following closely behind.
Female foeticide cuts across all sections of Indian society – with no regard to caste, religion, or geography. It is practiced by the wealthy, the middle classes and the poor, in urban areas and now spreading into rural regions.
Female/Women Trafficking:
The steep decline in the number of girls makes them scarce for the teaming number of males eligible for marriage. As a solution to this issue, illegal trafficking of women has become commonplace in many regions. This is a graver matter than the ideology of mail order brides. Women, often young girls who've just crossed the threshold of puberty, are compelled to marry for a price fixed by the groom-to-be. They are usually bought in from neighbouring areas, where the number of girls might not be as miniscule as the host region. Child marriages become a rage and child pregnancies, a devastating consequence. The moment when a land participates in the trade off of its women population, it is a sure path laid ahead with pitfalls.
Increase in Rape and Assault: 
Once women become an endangered species, it is only a matter of time before the instances of rape, assault and violence become widespread. In the backdrop of fewer available females, the surviving ones will be faced with the reality of handling a society driven by a testosterone high. The legal system may offer protection, but as is the situation today, many cases might not even surface for fear of isolation and humiliation on the girl's part.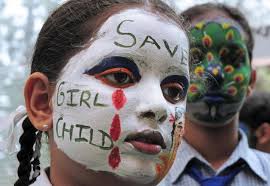 Population Decline:
With no mothers or wombs to bear any child (male or female), there would be fewer births, leading to a decline in the country's population. Though a control in the demographic statistics is currently the goal of many nations like China and India, a total wipe-out of one sex is not the way to achieve this target. Science would then have to look up solutions to do away with the swarming number of men, should such a worst case scenario happen.
WHAT EFFORTS HAVE BEEN MADE TO STOP THE PRACTICE?
India introduced the Pre-Conception and Pre-Natal Diagnostic Techniques or Prohibition of Sex Selection Act in 1994 to prevent doctors disclosing the gender of babies to expectant parents using techniques likes ultrasonography and amniocentesis.
Signs in hospitals and clinics clearly state that gender testing is an offence and pregnant women who go for an ultrasound are required to file declarations they will not seek to know the gender of the baby.
However, activists say, this has not been enforced by local authorities and law enforcement agencies, resulting a rise of underground private clinics and unlicensed doctors illegally offering sex selection testing and abortions for anyone willing to pay.
Police say it is not easy to catch offenders — the agents, parents and doctors — as the tests and subsequent abortions take place in a very clandestine manner. There have been few convictions, and penalties such as fines are too lenient to act as a deterrent.
WHAT ARE THE IMPLICATIONS OF HAVING FEWER WOMEN IN SOCIETY?
Experts warn that increasing foeticide in India could spark a demographic crisis where fewer women in society will result in a rise in sexual violence, child-abuse and wife-sharing.
They say that with fewer women in the population and more men of the same age group, the demand for women will surge in terms of marriage and sex and this pressure will increase violence against women.
Practices such as polyandry — where several men, often brothers, share the same wife– are already emerging in areas where there are fewer women and brides are now being sold and trafficked by their parents to areas outside their own.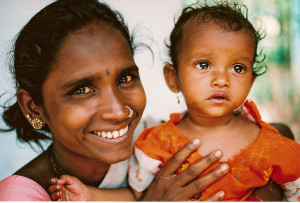 THE KEY TO THE LOCK – SOLUTIONS
Well, no lock is made without a key. Therefore, let's hope God hasn't given us this problem without a solution. Things are bleak, and worse than ever, yes. But fortunately, things are moving.
Luckily, people are awakening and individuals and organizations alike, are taking action. And yes, the Government is doing some of its bit in helping undo what has seeped into the very roots of our existence. The Department of Social Security and Women and Child Development and the Department of Health are working towards this issue. Several awareness campaigns, surveys to monitor birth sex ratio, and proposed schemes for the girl child have come up. Steps for enforcement of concerned laws and monitoring and registration of genetic centres have followed. Films like Matrubhoomi shook things (for a while), but more of the kind are required to actually make a difference. Satyameva Jayate brought the issue back into the limelight and showed a lot of promise – newspapers were filled with reports of arrests of doctors for the next few weeks – but we are yet to see how much of a lasting impact Amir Khan's show has made. Heart-warming efforts are seen periodically – Ishita Uppal's (a Class 10 girl) awareness drive in Haryana and Punjab in 2009, for example. However, this is not enough.
This issue demands more – more attention, more efforts and more involvement. Doctors have to stop doing it, and families have to stop asking for it. The Government needs to delve and look into proposals and suggestions that have been put forth. This includes,
Generation of awareness
Sensitization (especially amongst youth)
About equality of the male and female gender
About adverse effects of multiple abortions on women
About the law regarding sex determination and abortion
Online attempts
Proper enforcement of laws
Punishment of those charged and deemed guilty: to set up an example for the rest
Prioritizing pending cases
Allowing only government hospitals to carry pre-natal diagnostic tests: so monitoring is easy
Research and review
Look into and re-discuss law: increase punishment, if needed
Increase in girl welfare programs and steps: regarding education, reservations for jobs, etc.
Formulation of an action plan
(Most importantly) Work towards eradicating corruption
Nevertheless, it is not only the Government who need to work on this – the society, which means we, need(s) to work just as much. We, as citizens, can do our bit to work for this cause – support, stand, be aware, and aware others. It may not sound much, but it does help – join causes and pledge your support. And those who feel up to it, donate. (I know there are a lot of malicious people out there, but tread well and do a little research, and you'll find the ones who actually care.) Write. Speak. Act. Go give a small talk in your school (or your child's school). Encourage friends, colleagues, seniors, juniors – step out of your comfort zone.
How does it matter to me? Another absurd question. Agreed, you do not indulge into this practice, you do not encourage it, and you do not support it. No one can give you an answer to this question – well, except your conscience. Go ahead, and ask it.
It won't affect you directly. But, it is a moral obligation for you to help improve the world you live in. It is a natural human duty to help. If everyone asks the same question, and stays glued to their seats – this will remain as it is. Nothing will happen, the situation will worsen and you will still be glued to your seat. Think – do you expect those who are committing this foeticide will work for the cause? Obviously not. It is the ones who do not do it, who have to work to stop those who do it. And that includes you. Just sitting back and complaining that 'this country will remain as it is', and 'this country is not going to improve', and 'no one can do anything about this country' and 'the government is useless', is futile. Get up and do something that you shall be proud of – for your entire life. Stand tall and strong, and support and help. Do it for yourself, if you're feeling too egoistic and lethargic to do stuff for others. Help yourself become someone better. Help yourself make a difference. Help yourself watch yourself rise in your own eyes. Help yourself be the ideal for your friends and your children. And help yourself smile with pride.
~ Dr. Saroj Bala