Bangalore: Success comes to those people who continuously thrive to work hard with dedication and determination. For some people, achieving success does not only confine to their own home ground but also outside their motherland. As such, many Indians are making their mark in various countries across the globe with their outstanding performance in diverse fields ranging from business, academics, media and politics to literature. Here are the names of such Indians who successfully make it big overseas, reports Manjunath R Setty of MSN.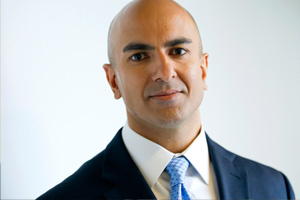 Neel Kashkari:
Neel Kashkari, a former U.S. Treasury official is the Indian descent who is running for governor of California with a pledge to create jobs and improve public schools. With a background in rocket science equipped with the ability to get things done, he headed the Office for Financial Stability from October 2008 to June 2009, putting the then-35 year-old in control of the enormous $700 billion bailout of the U.S. financial sector. Kashkari, a Republican, is one of those Indians who are fast emerging as successful politicians in a place like California where there are relatively very less Indians. He is an Indian-American of Kashmiri origin.
[hr]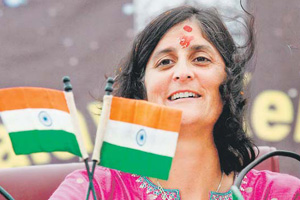 Sunita Williams:
Indian-origin Sunita Williams is a former NASA astronaut who holds the record of the longest spaceflight (195 days) among female space travelers. She happens to be the second Indian-American woman who had the opportunity to go to space after the Late Kalpana Chawla. Williams has set a world record for the maximum number of spacewalks by a female astronaut. She was once assigned to the International Space Station as a member of Expedition 14 and Expedition 15.
[hr]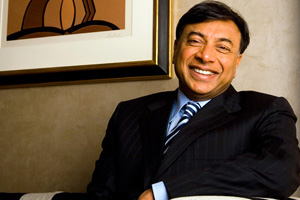 Lakshmi Niwas Mittal:
Lakshmi Niwas Mittal is a British-based Indian and is the Chairman and CEO of Arcelor Mittal. It is the world's largest steel making company and Mittal owns 41 percent of its stakes. Since 2008, he has been a member of the board of directors of Goldman Sachs. He was also included in the Forbes' list of "Most Powerful People" in 2012 and was also the richest man of Asian descent in 2007 in UK. Mittal is the perfect role model for 'rags to riches' story.
[hr]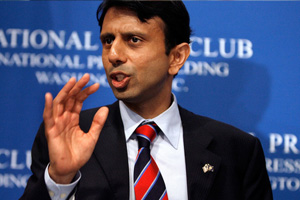 Bobby Jindal:
Top Republican leader and current Governor of Louisiana, Bobby Jindal is the first Indian American to hold the position of a Governor in the United States and one of the most powerful politicians in the whole of America. The son of immigrants from India, Jindal has enjoyed tremendous success as a politician.
.
[hr]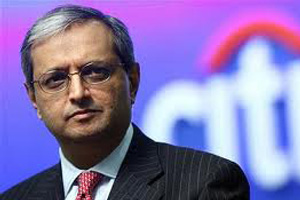 Vikram Pandit:
Vikram Pandit is the former CEO of Citigroup, an international bank which has around 200 million customer accounts and activities in nearly 160 countries and jurisdictions. Hailing from Nagpur, Pandit began his career as an associate in Morgan Stanley, being the first Indian to join the company and with time he got promoted to other major posts. Pandit served on various prominent boards such as Columbia University, Columbia Business School, the Indian School of Business and the Trinity School. He is also the director of the Institute of Finance and was a board member of NASDAQ OMX. Pandit was honoured with the prestigious Padma Bhushan by the Indian government in the year 2008.
[hr]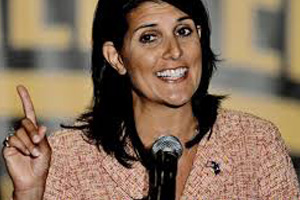 Nikki Haley:
Nikki Haley, the current Governor of South Carolina, is the real inspiration and matter of pride to all Indians. She is the first woman to hold this prestigious position and the second Indian origin Governor in South Carolina. This 42 year old lady is the youngest present Governor in U.S. Haley was born to an Indian Sikh family. Her parents, Ajit Singh Randhawa and Raj Kaur Randhawa, are immigrants from Amritsar District, Punjab, India.
[hr]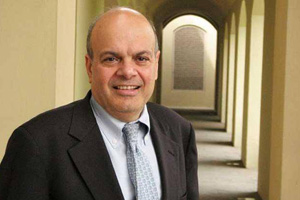 Ajit Jain: 
Ajit Jain, an Indian origin from Orissa is the leader of the multi-billion dollar Berkshire Hathaway Reinsurance Group. He has been associated with Buffett's conglomerate Berkshire Hathaway since 1985 and according to Buffet, Jain is irreplaceable, ''he is needed, and we won't find a substitute for him," reports PTI. This successful leader has made a big name for himself in the world of investment with his hard work and determination.
[hr]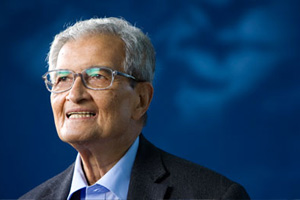 Amartya Sen:
Amartya Sen is the mostly recognized Indian Economist, who was awarded with the Nobel Memorial Prize for his outstanding and incomparable contributions towards Economic Science. He has also been recognized as one of the Influential Persons in the World. Sen is related to some of the most prestigious colleges around the globe; Harvard University, Trinity College, Cambridge University, Oxbridge College and many more. He is also a vivid researcher and writer whose books have been translated into more than thirty languages so far.
[hr]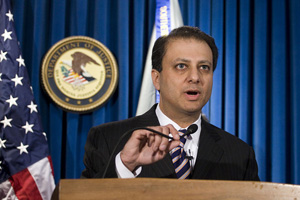 Preet Bharara:
Preet Bharara, a U.S. Indian attorney who is presently serving as U.S. Attorney for the Southern District of New York, is one of the most powerful people in New York. He was nominated to the post by Barack Obama in the year 2009.This Punjab born Lawyer also made it to the cover of Times magazine with a story about his movement against corruption, getting recognized as the first Indian American to appear on the cover page of this prestigious magazine. Bharara was named him as one of 'The 100 Most Influential People in the World' by Time magazine in 2012.
[hr]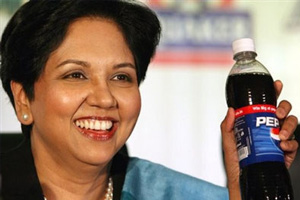 Indra Nooyi:
Chennai born Indra Nooyi, an Indian-origin American executive, is the current Chairman and CEO of PepsiCo. She leads one of the world's largest convenient food and beverage companies, with 2008 annual revenues of over $43 billion. Nooyi's name appeared in the list of 50 women to watch out for 2007 and 2008, according to a survey conducted by Wall Street Journal. She was responsible for PepsiCo's worldwide strategic planning function, including developing and coordinating business plans for PepsiCo's operating divisions.
[hr]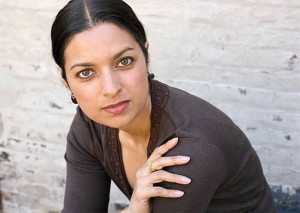 Jhumpa Lahiri:
Jhumpa Lahiri is an Indian-American author of Bengali origin, who is recognized as the first Asian to win the prestigious Pulitzer Prize. She was honoured with this achievement for her debut story collection 'Interpreter of Maladies' in the year 2000. Her first novel 'The Namesake' turned out to be a one of the bestselling novels and was also named the 'New York Magazine Book of the Year'. In 2013, she was nominated by U.S. President Barack Obama as a member of the President's Committee on the Arts and Humanities. The same year, Lahiri's book, The Lowland was nominated for the Man Booker Prize.
[hr]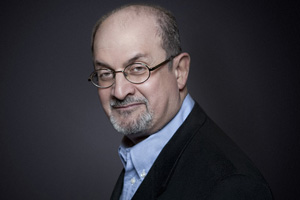 Salman Rushdie: 
Salman Rushdie, an Indian-British novelist and essayist, spearheaded Indian literature renaissance in 1980s and 90s with his path breaking novel, "Midnight Children". He exploded to recognition with the book and from the time when he kissed success, there has been plentitude of Indian authors scripting in English. His work always revolves around the Indian Subcontinent as a vital theme and his principal theme of "paranormal pragmatism" has always been adjacent to the essence of this land. Scripting his thoughts in Pidgin English, Rushdie gestured a new trend in writing and furnished a tone of voice to multicultural apprehensions. His "Midnight Children", "The Moor's Last Sigh", and "Shalimar Clown" were critically acclaimed for their themes and the use of delightful practicality. He is best known for his controversial novel, The Satanic Verses, for which he was accused of blasphemy against Islam.