Atala Devi Temple was destroyed by Ibrahim Naib Barbak, the brother of Sultan Firoz Shah Tughlaq III (1351–1388 CE).
Temple was demolished in 1364 CE, Ibrahim started construction in 1377 CE and completed the mosque in 1408 CE.
Atala Masjid or Atala Mosque, as it is popularly called is located 2.2 km north-northeast of Jaunpur, 7.3 km northwest of Zafarābād, 16.8 km north-northeast of Mariāhū, 26.3 km west-northwest of Kirākat.
The Gazetteer of Jaunpur district dated 1908 CE, written by H.R. Nevill, the district collector of Jaunpur, confirms the destruction and construction dates.
Sultan Firoz Shah Tughlaq who erected the Jhanjhari masjid in honour of a saint called Hazrat Ajmali.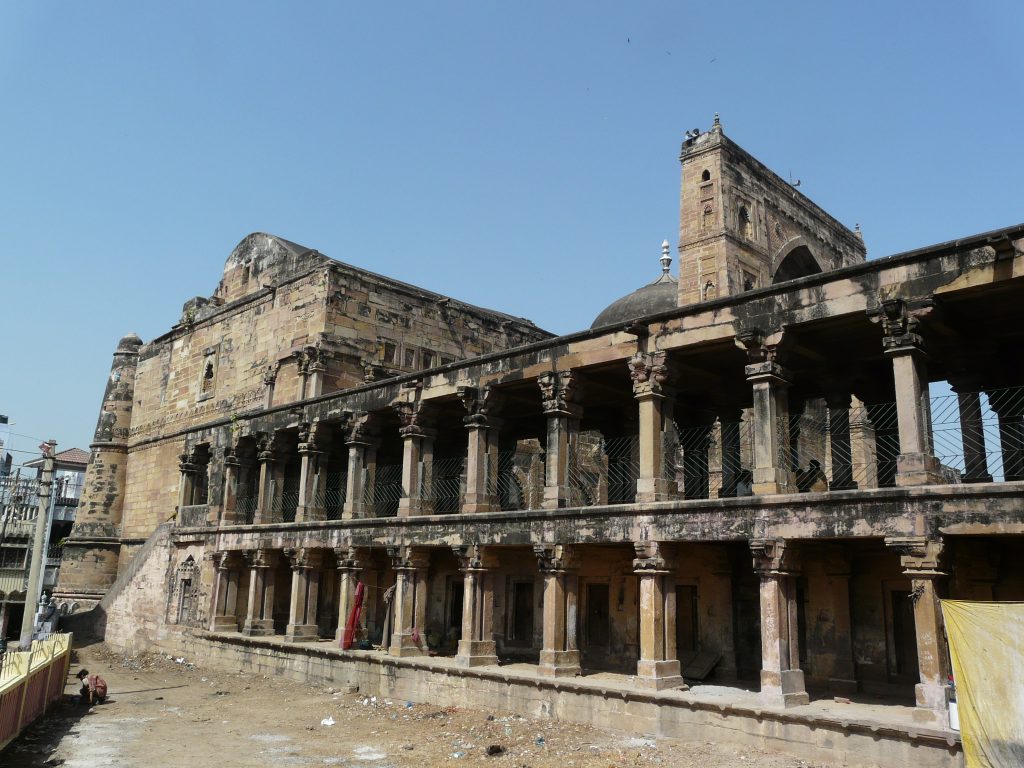 According to the gazetteer, there stood an equally large temple of Mukatghat, built by Raja Vijaya Chandra of Kannauj, the father of Jaichand (father-in-law of Prithviraj Chauhan).
Atala Devi is a Hindu goddess of inexorable fate. Her worship almost ended after destruction of that temple.
She was believed to change fate, which is even unavoidable.
Eventhough, the outer structure is changed, the inner walls, pillars of this masjid have retained the original hindu temple structures.
Atala Devi Mandir was also built by Raja Vijaya Chandra.
The impressive central dome almost 17 meters high above the ground can not be noticed from the front because of the presence of a tall tower (at 23 meters).
The nearby Jhanjhari Mosque is also known by the name of Chachikpur.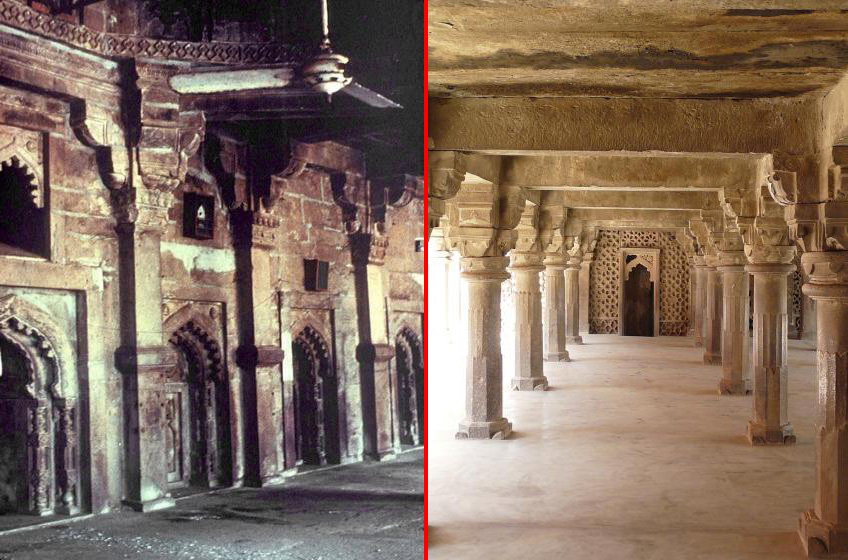 Sultan Ibrahim built it for the convenience of the celebrated saint, Sayyid Sadr Jahan Ajmali, who had once been his prime minister and who, after retiring from that post, used to live in the Muhalla of Shaikhuwarah, which is quite close to it.
This was once destroyed by Sikandar Lodi, and later suffered major damage due to floods of Gomti river.
Source : Book Facts.