This year, maybe you should consider how you can celebrate Ganesh Chaturthi with as much gusto, but with a little more concern for the environment. Consider buying these eco-friendly Ganeshas instead.
Despite all the reverie Ganesha Chaturthi brings, environmentalists point out year after year how its after-effects are menacing for marine life. This time then, as the festival kicks off around the country on September 17, several organisations have come up with eco-friendly solutions to address these growing concerns. Ganesh Chaturthi ends with the immersion of Ganesha idols made from Plaster of Paris (PoP) into the sea, which are non-biodegradable and thus, harmful for the aquatic life and water bodies.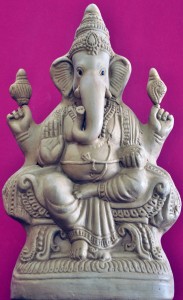 Sprouts Environment Trust: This Mumbai-based NGO has launched the #GodSaveTheOcean campaign, and undertakes making 9-inch Ganesha idols that are ocean-friendly. These idols are made of vegetarian food material that is bound with clay, and can be harmlessly consumed by fish. The initiative was started mainly in order to save the aquatic life, which suffers heavily during the immersions. The organisation is also planning to conduct a clean-up drive on September 28, the day after the immersion rituals.

Mudpiez : Founded by a Bengaluru IT consultant, Shashi Shah, Mudpiez not only sells eco-friendly Ganesha idols, but also provides assistance for their visarjan (immersion). According to thebetterindia.com, the main aim of Mudpiez is to provide an eco-friendly way of disposing off the idols, for which they plan to create an artificial tank in Narayanpur and Bannerghatta. The group plans to keep the idols in the tank for three days until they completely dissolve and till the material thus obtained can be used to make other products.Mudpiez will also give 10-15 per cent of their revenues for the welfare of a rescued elephant which is presently housed at the Wildlife Rescue & Rehabilitation Centre (WRRC), Bengaluru.
To Make a Difference: Based in Bengaluru, To Make a Diferrence (TMAD) is an organisation that  delivers eco-friendly Ganesha idols at your doorstep. The orders can be made online, on their website www.tmad.org. Formed in 2005, TMAD currently delivers to areas like Whitefield, Bellandur, Sarjapura road and Indira Nagar in Bengaluru. People from the areas not mentioned can pick up their idols from the list of stalls mentioned on the website.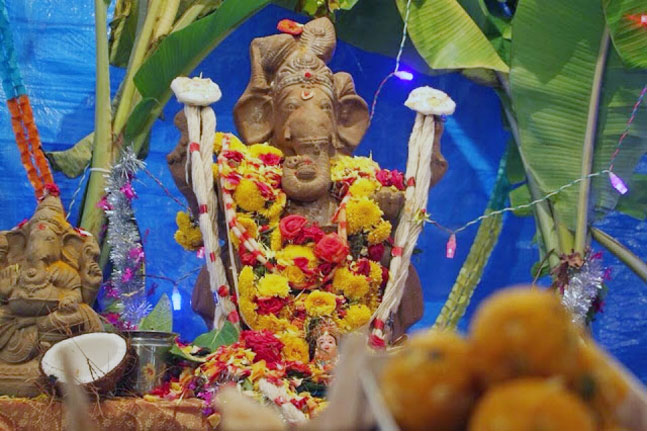 Green Yatra: With the aim of raising awareness regarding the ill-effects of PoP Ganesha idols, Green Yatra's initiative, 'Go Green Ganesha' is instrumental in organising several campaigns and workshops that encourage people to adopt eco-friendly methods for disposing off Ganesha idols. According to its website, Green Yatra conducts these awareness campaigns across schools, colleges, malls etc.
Youth For Seva: Highlighting the problem of chemical dyes and PoP that is used in making Ganesha idols, the 'Parisara Ganapati' project of Youth for Seva aims to provide a lists of vendors and dealers involved in making environment-friendly Ganesha idols, to the community. The list is compiled by Youth for Seva volunteers, who believe in the use of natural dyes over chemical dyes.