The World Ayurveda Foundation organized the 6th World Ayurveda Congress in New Delhi from November 6-9, 2014, with the overarching theme of 'Health Challenges and Ayurveda.' 4000 delegates from around the world congregated to discuss various topics on Ayurveda with the goal of making it an integral part of the healthcare system.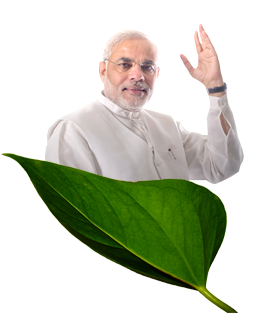 In his valedictory address, India's Prime Minister Narendra Modi spoke about the ways we can bring acceptance and recognition for Ayurveda as a complete healthcare system adoptable in countries across the world. Here are 9 points excerpted from his speech in Hindi that can provide direction and inspiration to Ayurveda and its practitioners.
Can people rely on Ayurvedic treatment?
The biggest challenge for the people seeking Ayurvedic healing is to find Ayurvedic doctors who offer 100% Ayurvedic treatment. There is a pervasive belief that they cannot heal patients with just Ayurvedic therapies. Rather, they ask patients to start with allopathic medicines for the first three days and Ayurvedic treatment can be taken care of in successive stages. I feel this limiting belief is the biggest challenge for Ayurveda. If these Ayurvedic doctors are not committed, devoted or confident about Ayurveda's ability to heal, then how can patients trust Ayurveda?
Practitioners need to show confidence in Ayurveda
I'm reminded of the customer in a restaurant who asked to see the owner. He was told that the owner eating in the restaurant across the street. Who would then eat in this restaurant? They can't win the trust of others, who don't believe in themselves and their traditions. The crisis is not "Ayurveda", but its practitioners. I don't know how you feel about this discussion – pleasant or bitter. But if it is bitter, then I think that I am referring the matter exactly according to the norms of Ayurveda because in Ayurveda what tastes bitter at first turns sweet ultimately.
The biggest challenge facing Ayurveda today
I have been meeting with many people regarding this challenge of Ayurveda. Ayurveda is not a field to be limited to a certified doctor. Our ancestors have made health, a part of our life. Today we have outsourced our health and lifestyle. Those days, health was not outsourced. It was part of lifestyle and due to that every person, every family was aware about wellness of body. If any problem would arise, people were aware of how to resolve it. Even today you must be feeling that experience.
When travelling in a train or bus we may have seen another passenger falls sick. One or more fellow passengers might come over and offer something to help them feel better, whether or not he or she is a doctor or Ayurveda specialist. Because Ayurveda has been a natural practice in India we have some knowledge of it. Gradually however, we outsourced the complete health sector. If any medical problem crops up, we have to take advice and consultation and we have to go according to prescription. If that treatment is successful, fine; otherwise we go to other practitioner…we change the consultancy.
How to bring back the faith in Ayurveda
The solution to bringing faith to Ayurveda is that we should not compromise our core sector. We should be 100% committed to what we do, only then we will start seeing the results. People are feeling the need for a more holistic approach to their health, and returning to their roots, be it naturopathy or Ayurveda, diet-control or homeopathy. Ayurveda offers holistic healing from the root to the fruit; every aspect offers healthy solutions. Our ancestors must have had a microscopic insight into Ayurveda's nature, and powerful ability to heal. How do we keep that great resource in modern times is the second challenge to us. The least we could do is to translate the exalted resource in the language this world understands. This encourages Ayurvedic therapies to be researched and proven efficacious.
Ayurvedic studies for international journals
Third point regards research articles published in international science magazines. Can we encourage these journals to publish Ayurvedic studies? With even 10-20% of a journal devoted to Ayurvedic research the modern medical world would eventually take note and possibly stimulate more research and respect for Ayurveda.
Focus on Ayurvedic herbal products
We can also focus on improving the quality of our Ayurvedic herbal products. While many of the ancient herbs described in the original texts are no longer extant, there are many exciting ideas being developed for effective herbal products. In Gujarat we have built a Pavak-Van — a garden landscaped in the shape of the human body.  Relevant plants and trees have been planted in accordance to the parts of human body which is treated by that particular type of herb. If it's the heart, then the plants related to the cure of heart diseases have been planted there. When Ayurvedic students tour the gardens they learn about the particulars of diseases and their curative medicinal plants.
How Vedic philosophy encourages environmentalism
Our Vedic Shastras noted that each tree, plant and animal is related to a God or Goddess. This view encourages environmentalism as well, making it easier to remember the value of each plant and tree. Ayurveda was a part of the common people and they trusted Ayurveda because of its divine connection.
Ayurveda as a profession and career
Another issue for today's students is they do not see how they can have a good economic life as an Ayurvedic doctor or herb grower. Fortunately we can be encouraged by similar events in our history. We were also quick to ignore yoga asanas which originated in India. That is, until we saw how widespread and profitable it has become in the West. Now multinational companies offer yoga in their stress –management classes. Why has the West put such faith in yoga? Because they have experienced their depression, anxiety, and physical limitations are relieved from practicing these poses. Why wait for Ayurveda to become as popular abroad before we again believe in it?
Ayurveda Vs Allopathy
Another challenge is to see Ayurveda and Alloapthy as complimentary rather than the current 'root-cause' vs "symptomatic relief' argument. We hear many stories of allopathic doctors not finding ways to cure their own family, are turning to Ayurveda and other holistic practices. Faith comes from proof. But if Vaidyas do not have enough faith to even offer Ayurvedic remedies, how will anyone experience their miraculous healing powers? Embracing the best treatment for the situation will bring more respect for both systems, which in turn boosts Ayurveda to the level it deserves.
————————————————————
Thanks to Swami Sadashiva Tirtha, D.Sc., and author of The Ayurveda Encyclopedia for editing and summarizing Mr Modi's speech.
By Subhamoy Das