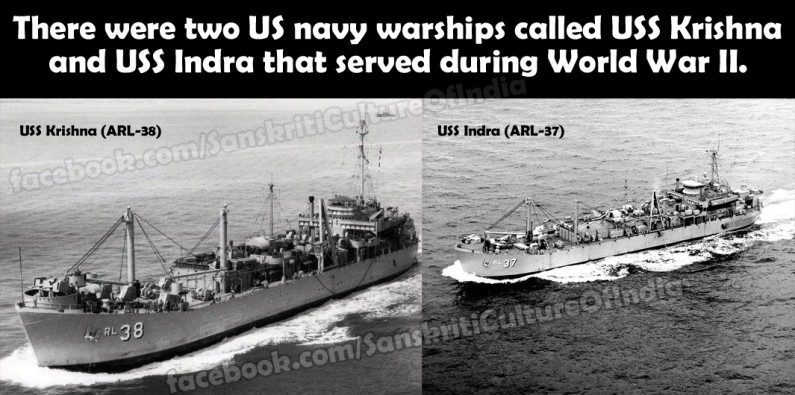 There were two US navy warships called USS Krishna and USS Indra that served during World War II.
USS Krishna was later sold to the Republic of the Philippines, 30 October 1971. and USS Indra was sunken as an artificial reef, 4 August 1992.
LIKE US ON FB & SHARE OUR PAGE WITH FRIENDS TO HELP IN SPREADING SANSKRITI.