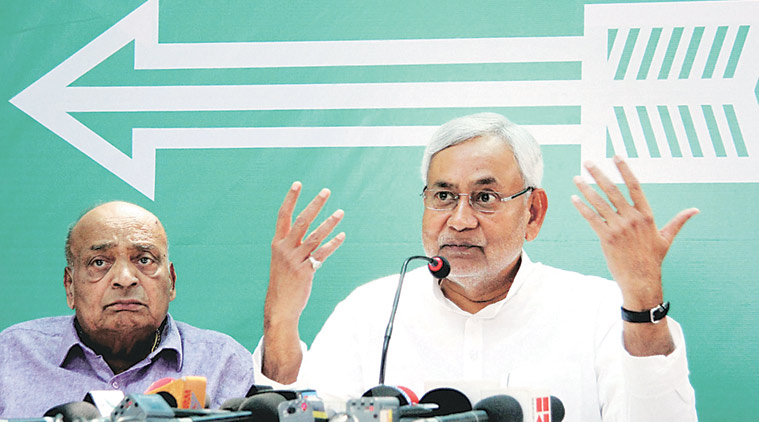 Bihar Chief Minister Nitish Kumar cautioned BJP to not rejoice too much. (PTI/File)
The Congress has not been as good at working out an alliance as the BJP, the JD(U) said on Friday. A day after Bihar Chief Minister Nitish Kumar said a "a Bihar-like alliance could have worked", party national spokesperson K C Tyagi said Nitish had tried to impress upon the Congress leadership to get on board the AIUDF as an alliance partner in Assam, but the party perhaps "came under pressure from its state leadership" to reject the idea.
Tyagi said: "The Congress has to be more receptive to the idea of an alliance. BJP seemed to value alliance more than Congress. While BJP roped in one important leader after another in Assam, the Congress sat idle. At one point in time, we had been in talks with the AGP but the Congress high command did not react and paid the price".
He said this is the reason why the JD (U) had been vouching for a broader alliance to take on the BJP in 2019. Asked if the poll result has come in as a jolt to Nitish's bid to stitch an all-India anti-BJP front, he said: "It is too early to read too much into this election."
LIKE US ON FB & SHARE OUR PAGE WITH FRIENDS TO HELP IN SPREADING SANSKRITI.