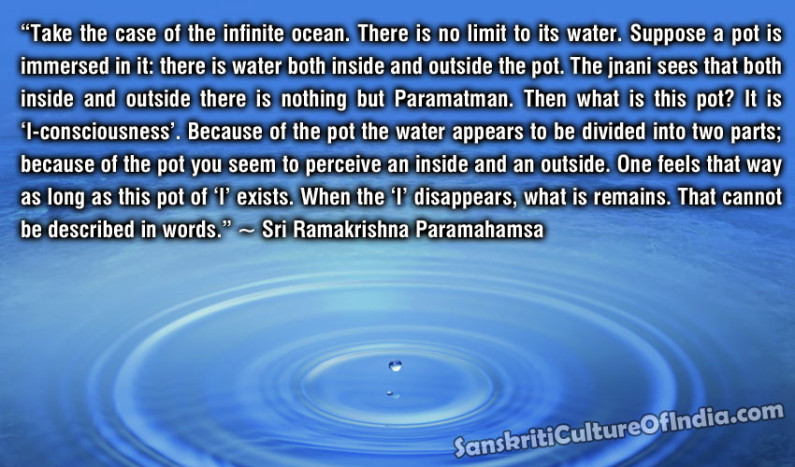 "Take the case of the infinite ocean. There is no limit to its water. Suppose a pot is immersed in it: there is water both inside and outside the pot. The jnani sees that both inside and outside there is nothing but Paramatman. Then what is this pot? It is 'I-consciousness'.
Because of the pot the water appears to be divided into two parts; because of the pot you seem to perceive an inside and an outside. One feels that way as long as this pot of 'I' exists. When the 'I' disappears, what is remains. That cannot be described in words."
~ Sri Ramakrishna Paramahamsa
LIKE US ON FB & SHARE OUR PAGE WITH FRIENDS TO HELP IN SPREADING SANSKRITI.