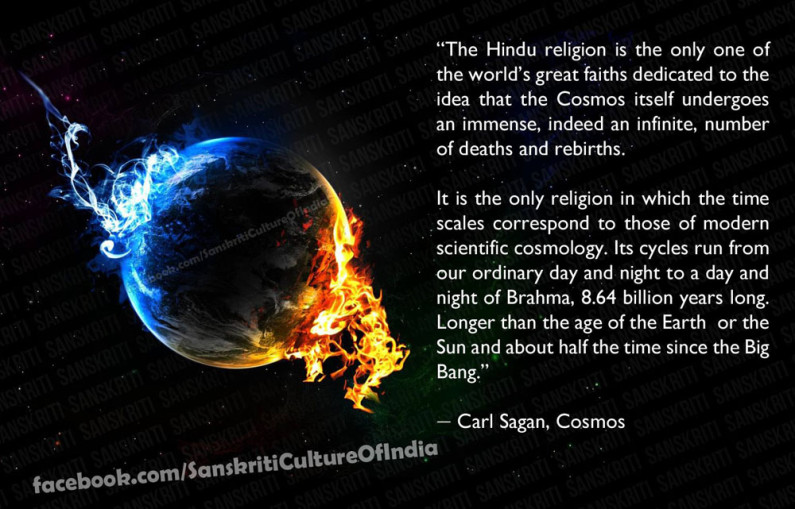 To understand the importance of this statement one should realize who said it, if you don't know Carl Sagan, then please Google him.
It is not something expected from such a big name in the field of Mainstream Science and Cosmology!

LIKE US ON FB & SHARE OUR PAGE WITH FRIENDS TO HELP IN SPREADING SANSKRITI.