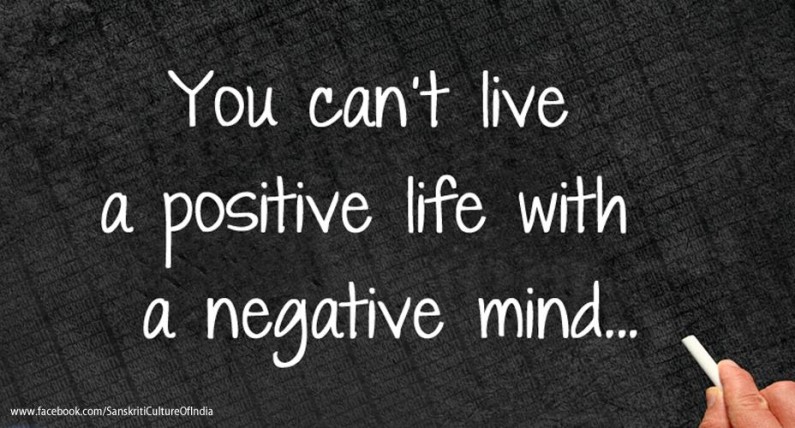 Remember, You can't live a positive life with a negative mind…
Don't hold on to negative feelings by justifying why you are right and someone else is wrong!! Beautiful things happen in your life when you distance yourself from all negative things!!
LIKE US ON FB & SHARE OUR PAGE WITH FRIENDS TO HELP IN SPREADING SANSKRITI.