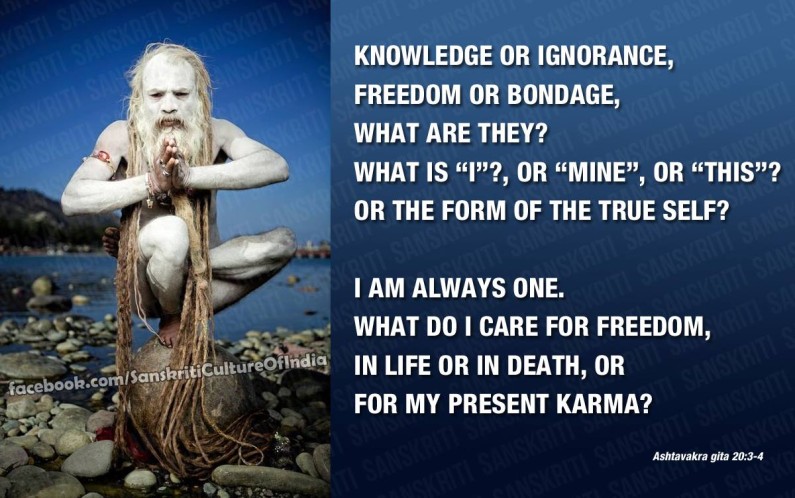 Knowledge or ignorance, freedom or bondage, what are they?

What is "i"?, or "mine", or "this"? or the form of the true self?

I am always one. What do i care for freedom, in life or in death, or for my present karma?
LIKE US ON FB & SHARE OUR PAGE WITH FRIENDS TO HELP IN SPREADING SANSKRITI.