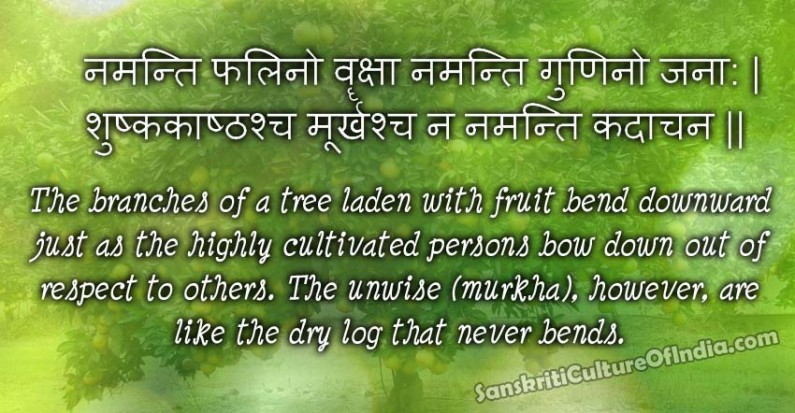 ---
नमन्ति फलिनो वॄक्षा नमन्ति गुणिनो जना: |
शुष्ककाष्ठश्च मूर्खश्च न नमन्ति कदाचन ||
The branches of a tree laden with fruit bend downward
just as the highly cultivated persons bow down out of respect to others.
The unwise (murkha), however, are like the dry log that never bends.
LIKE US ON FB & SHARE OUR PAGE WITH FRIENDS TO HELP IN SPREADING SANSKRITI.