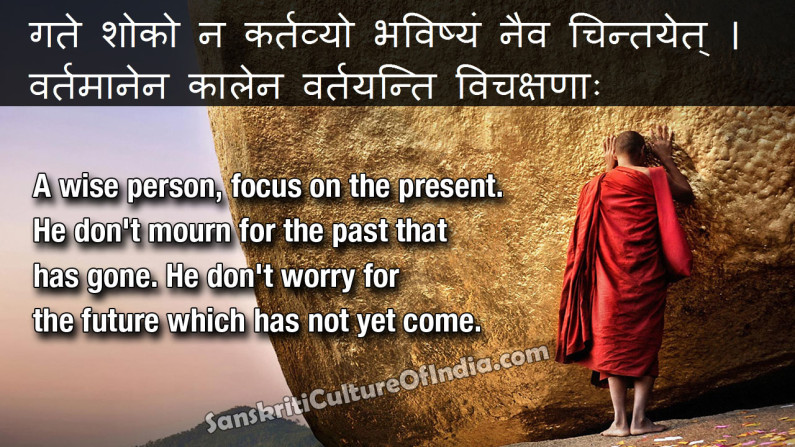 गते शोको न कर्तव्यो भविष्यं नैव चिन्तयेत् ।
वर्तमानेन कालेन वर्तयन्ति विचक्षणाः ॥
A wise person, focuses on the present. He don't mourn for the past that has gone. He don't worry for the future which has not yet come.

LIKE US ON FB & SHARE OUR PAGE WITH FRIENDS TO HELP IN SPREADING SANSKRITI.