Can there be a secular Hindu? If we go by the meaning of 'secular' and 'Hindu', the answer will definitely be 'no'. Yet this is a phrase which is frequently used in India.
That there can be nothing like a secular Hindu became clear to me during my stay in Oxford. This happened one evening when I had been to one of the pubs in Oxford with my professors and classmates. During these trips I was always offered orange juice, which of course I liked. However, I observed that others were often asked what they wanted and offered that particular drink. In my case I was never asked and it was always orange juice.
For some time I did not realise why this happened. One day I thought of taking the bull by the horn and asked the waiter who perhaps was a part- time employee of the pub and a full-time student of the University reputed for its liberal attitude and intellectual aptitude. He gave a very matter-of – fact reply to my query in the form that 'we have only orange juice and no other fruit juice; all other drinks are alcoholic.' And then on further query I realized that he like many others mistook me for a Pakistani because of our similar skin tone and as drinking alcohol is against Islam I should not be served hard drinks. 'We do not want to offend your religious sentiments'. I retorted back – 'No my religion does not put restrictions on my drinking.' The waiter asked for my preference but my friends and colleagues wanted to know more about Hinduism, the 'dos' and the don'ts. I fumbled and finally failed to provide a list.
However, the incident did prompt me to ask myself – What does it mean to be a Hindu? Most of us are Hindus because we are born to Hindu parents. At the same time, our parents like all educated liberated parents never forced the idea of religion to colour our thinking. Although our grandparents read the scriptures, in post-independence India, it was not fashionable to say in public that one reads the Gita. It was against the norm to claim that one was fasting because of religious reasons. Not long ago anyone doing Yoga was looked down upon as a fanatic.
The majority of Indians write Hindu when asked about their religion. However, I am sure when asked about what it means, like me, they would not know what being Hindu means. There are Hindus who are hard core vegetarians and do not eat even onion and garlic; and there are Hindus who eat all kinds of meat; and then there are some like me who are vegetarians on Mondays, go without food or survive on sweet food on Tuesdays and eat meat on Wednesdays. This diversity is an accepted norm of Hinduism and has been the strength of the religion. However, some people try to indulge in discarding the basic tenets of Hinduism entrenched in the many habits in the pretext of being secular.
The great sages and seers who gave Yoga and Ayurveda were incidentally Hindus. It will be foolish to discard the gems of knowledge written by scholars who happened to be Hindus under the guise of being secular.  Very often we come across people who claim to be secular Hindus a term used by some of our so-called liberated intellectuals. A Hindu can be someone who follows the religion of Hinduism. Secular means when you do not believe in any religion. Hence the whole concept of secular Hindu sounds like an oxymoron.
These so-called intellectuals making themselves a laughing stock by calling themselves secular Hindus. And under the garb of being a Hindu they are indulging in destroying the sacredness of the religion. It is the magnanimity of Hinduism that it accepts all kinds of diversions into its fold. However, when it comes to following a religion one cannot be everything and nothing. The changing times is perhaps prompting
everyone to recognize oneself either a Hindu or a secular person. One cannot have the cake and eat it too.
---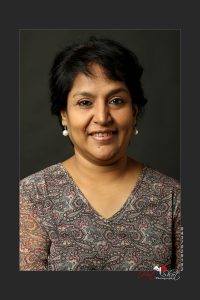 Dr Gopa Nayak is an academician, a researcher and a writer. She has a DPhil from the University of Oxford and is currently serving as Director of English Language Centre at O.P. Jindal Global University.
---