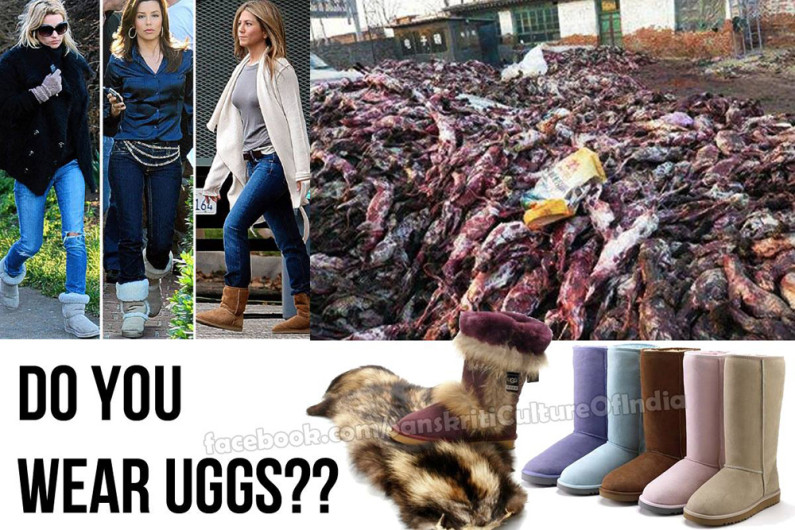 DO YOU OWN A PAIR OF UGGS?
WHERE DO YOU THINK THEY COME FROM?
EVER HEARD OF A RACOON DOG?
CHINA BREEDS THEM AND KILLS THEM JUST SO YOU CAN WEAR A FURRY PAIR OF BOOTS.
THEY ARE SKINNED ALIVE TO GET BLOODLESS/SPOT LESS FUR!! 
THINK LADIES.
YOUR FASHION IDEAS ARE COSTING AN ANIMALS LIFE.
THINK……………………
NEXT TIME YOU BUY ANYTHING FURRY, MAKE SURE IT SAYS "SYNTHETIC"/"FAUX" FUR !!
Pledge Never to Wear UGGs!
https://secure.peta.org/site/Advocacy?cmd=display&page=UserAction&id=3472
Animals Skinned Alive for 'UGGs'
http://www.peta.org/b/thepetafiles/archive/tags/Uggs/default.aspx

LIKE US ON FB & SHARE OUR PAGE WITH FRIENDS TO HELP IN SPREADING SANSKRITI.