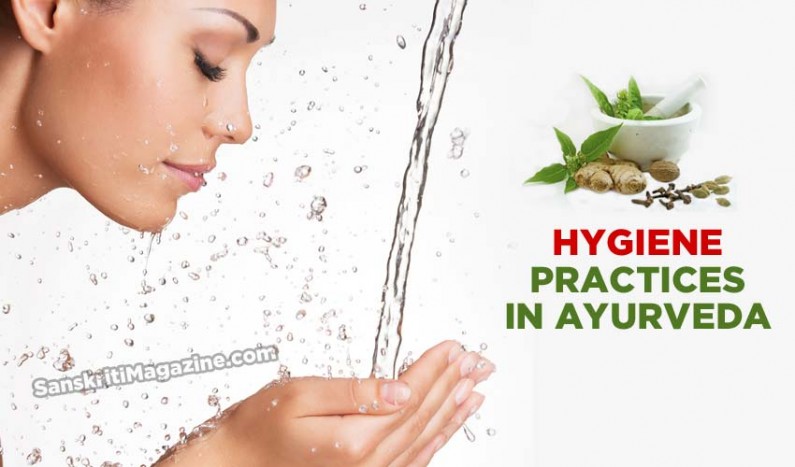 Ayurveda is a well know system of medicinal practice which originated in India, and that is based on a treatment that aims on creating a balance between the basic elements of human life i.e. the wind, water, air and fire. This medicinal practice mainly involves use of natural herbs and plants to from medicine along with a good deal of focus on a person's dietary habits, lifestyle choices and internal well being.
One major area under Ayurvedic way of life is the hygiene practices. Hygienic living, according to Ayurveda, comprises of several lifestyle practice like regular bathing, teeth cleansing, proper care of eyes, skin care and occasional massage or application of some herbal oils in the body which help in rejuvenation and cleansing. Discussed below are some of the hygiene methods as per Ayurveda.
Ayurveda for Eyes
The eyes are considered to be the greatest gift of God and the most important of the five human senses. Eyes need to be well taken care of since they are the reflection of good health and well being. Bright sparkling eyes enhance personality and attractiveness of a person. Ayurveda has many suggestions for hygiene and health of eyes, listing a few below.
Wash your eyes with light warm water 10-15 times in the morning. This helps in cleansing but do avoid extreme temperature exposure to eyes.
Use cotton wads dampened with rose water and place it over your eyes. The cooling effect of organic rose helps your eyes to relax.
Use of "Ashwagandha" helps cleansing and strengthening vision.
Aniseed is also vital for eye health and to fight cataract diseases.
Indian Gooseberry and Marigold is also useful is preventing ocular issues. Especially helpful in situations of conjunctivitis.
Ayurveda For Oral Hygiene
Oral Hygiene is most important for your teeth and to keep you away from irritating bad breath.
Ayurveda recommends brushing your teeth three times a day. Use Ayurvedic herbal tooth pastes for the same for best results. In addition to the dental care at home, do visit your dentist regularly to check for tooth diseases like cavities and get the mouth cleansed.
For fresh breathe and oral hygiene chew mint leaves, seeds of fennel or cloves during the day.
People who are prone to respiratory infections and allergies are susceptible to oral hygienic problems. In such cases visit a Ayurvedic professional who can prescribe medicine to check production of mucus.
Avoid dryness in mouth by having plenty of liquids.
Ayurveda For Skin
Ayurvedic treatments can lead to maintaining of good skin hygiene, and is believed to be capable of treating any kind of skin problems like acne, pigmentation etc.
For a healthy skin, Ayurveda recommends a proper diet. Digestion simulating foods with high fiber content like fruits, grains and vegetables are believed to help maintain good skin hygiene by preventing excess oil production which is facilitated by spicy and oily or sweet food. Food intake should be followed with a lot of water intake.
Steaming and cleansing with mild soap .Sandalwood and buttermilk can be very effective in cleaning and hygiene.
Using orange peel to scrub the skin and applying lemon juice twice a day adds positively to skin health and hygiene,
Ayurvedic Anointing of The Body
Ayurveda believes messaging Ayurvedic oils in your body not only causes a health skin and betters hygiene, but also invokes feeling of being loved. For best results, you need a massage of 15 minutes per day of good Ayurvedic oil. Benefits are as follows-
Removes unwanted dirt and filth from the body, adding to hygiene.
Nourishment to body tissues
Good sleep pattern
Improves blood circulation
LIKE US ON FB & SHARE OUR PAGE WITH FRIENDS TO HELP IN SPREADING SANSKRITI.